Official sales launch! Order now here.
Award-winning innovative design, with highly effective air filtration performance.
Developed by automotive and medical experts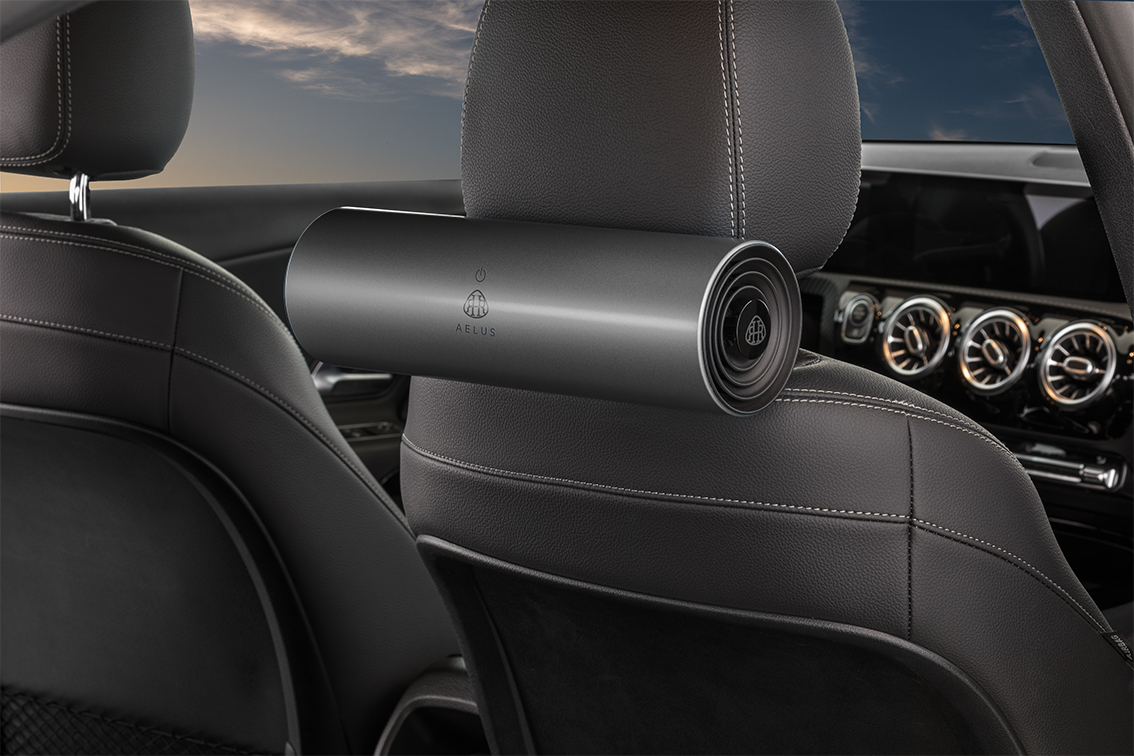 Filters up to 99.97%*1 of ultra-fine particles
such as fine dust, aerosols, bacteria, viruses, fungal spores and pollen from the air – tested according to DIN EN1822.

cleans air
at the cycle of five to six times per hour*2 DEKRA UN ECE-R17
Occupant accident protection tested*5
Protection for your:
Family, guests,
employees and customers
Mobile air purifier for rental vehicles, taxis, carpools, fleets, motorhomes and more.
"AELUS – Award-Winning Innovation"
compact & effective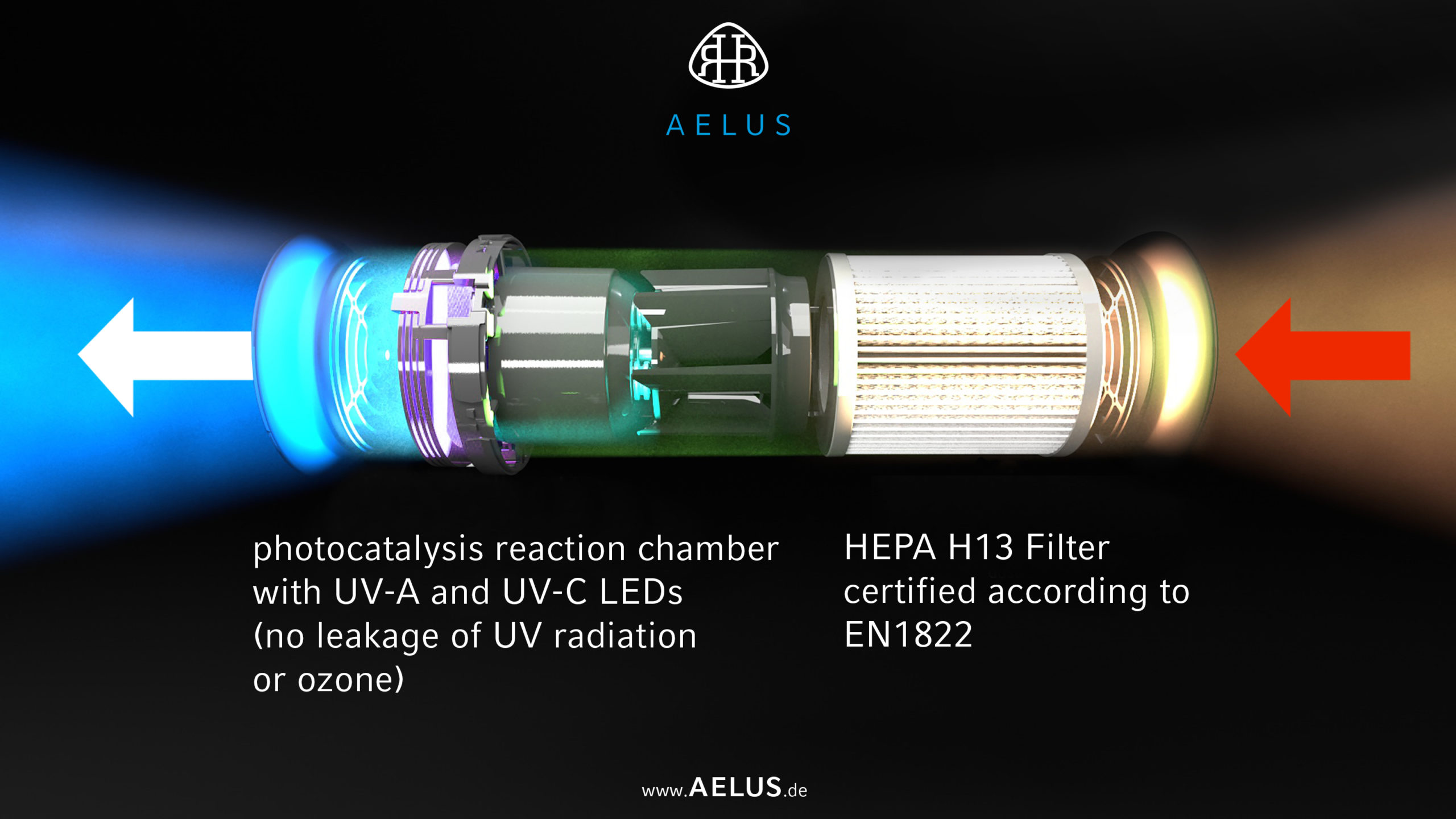 The innovative technology and design of the AELUS unit combines the highest air filtration capability using a patented self-cleaning photo-catalysis sluice with UV technology in a compact package. AELUS reduces airborne pollutants without creating harmful ozone or UV radiation emissions.*4 DESIGN by PHOENIX.
Optimized air circulation in the car –
Efficient filter performance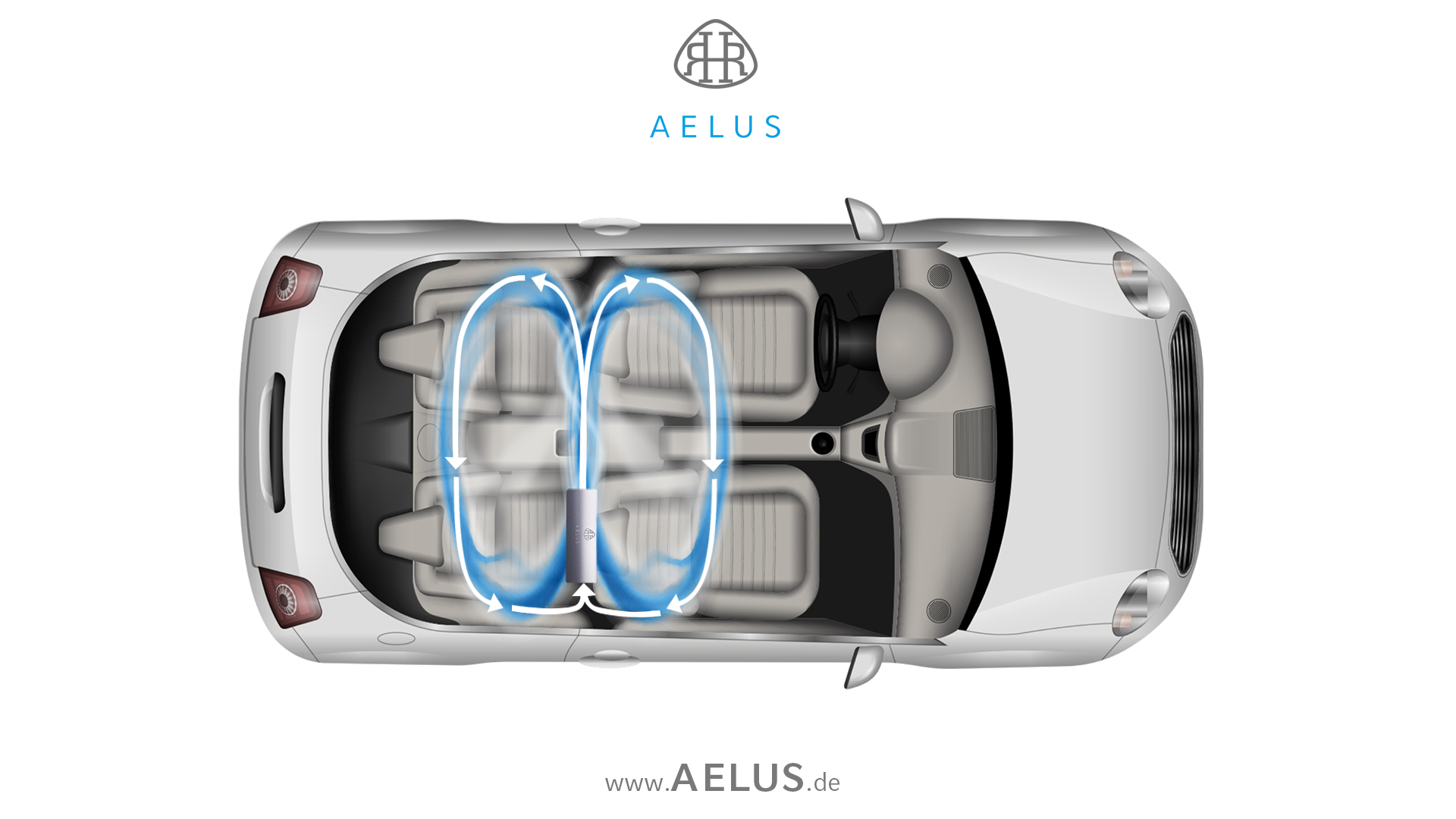 AELUS – advantages at a glance:

Fresh Air to go:
in the car, hotel, home and office
(Incl. AC/DC power supply) Easy handling through optimised high-tech: compact design & low weight Certified H13
HEPA filter fleece (EN1822)
Proveneffective virus deactivation in the photocatalysis sluice using UV-A & UV-C light on a titanium dioxide filter fleece. *3

Designed & developed
in Deutschland

Installation and removal of the AELUS unit is fast and easy. Straightforward annual filter change process.
For home, hotel, & office –
ready for use in the blink of an eye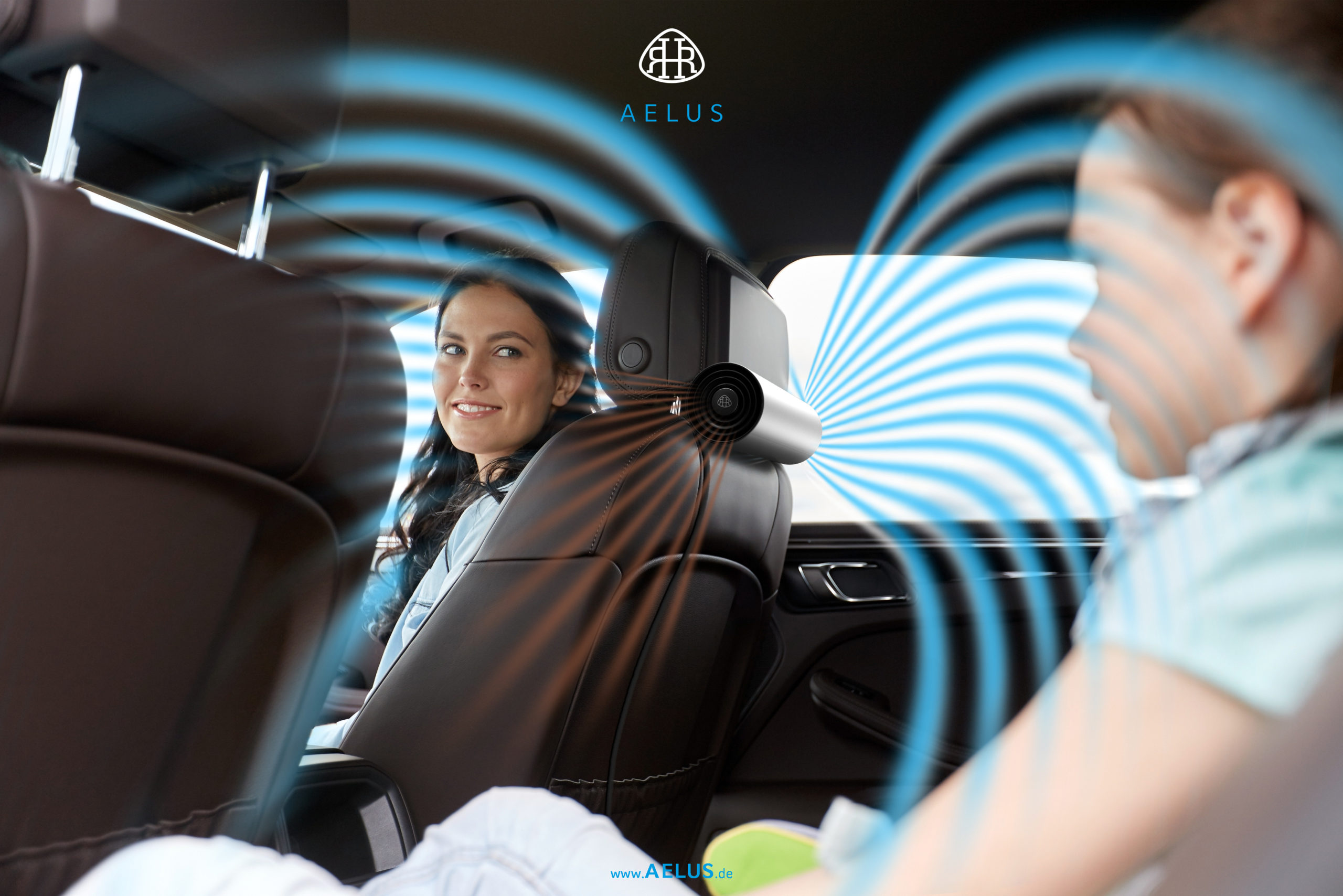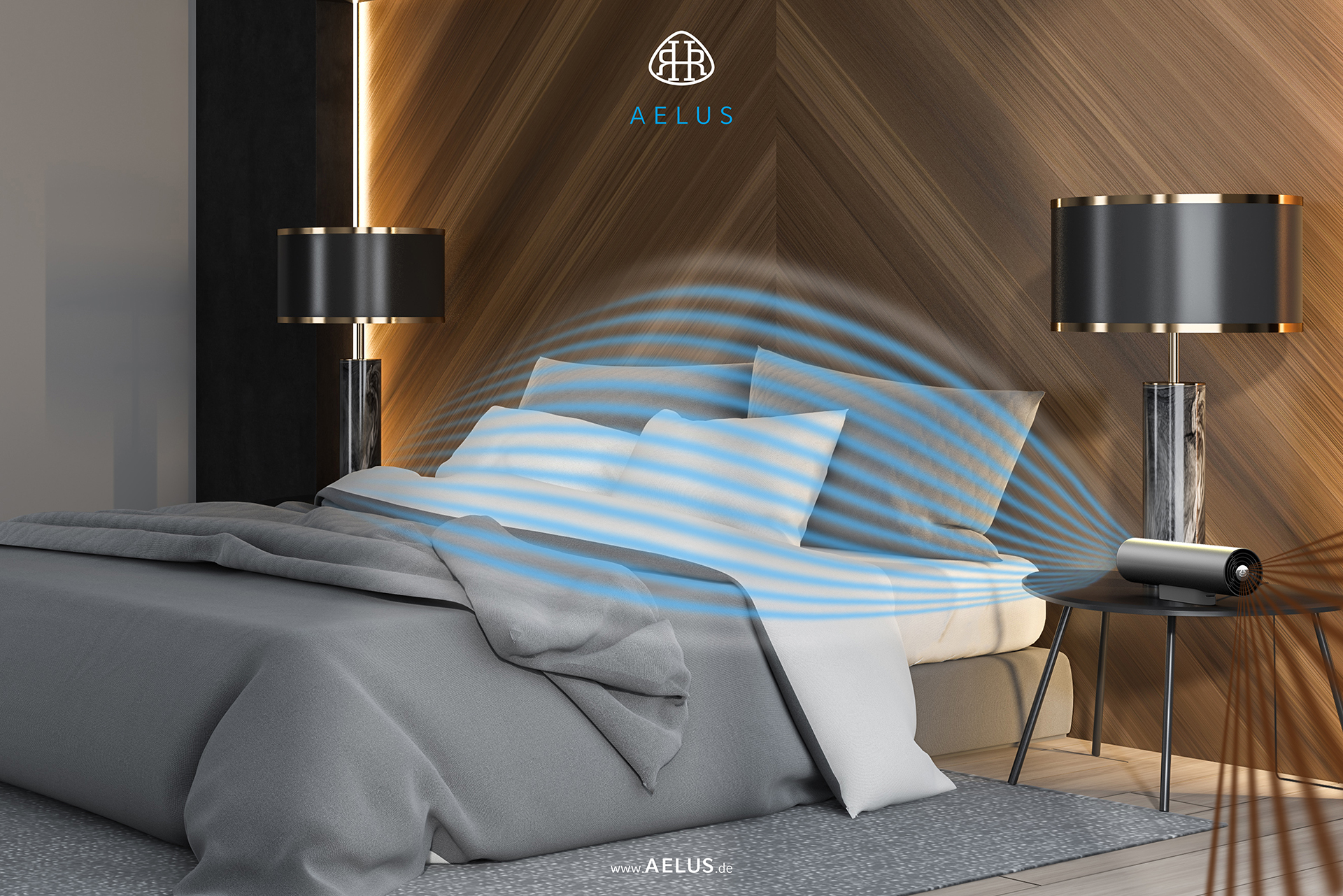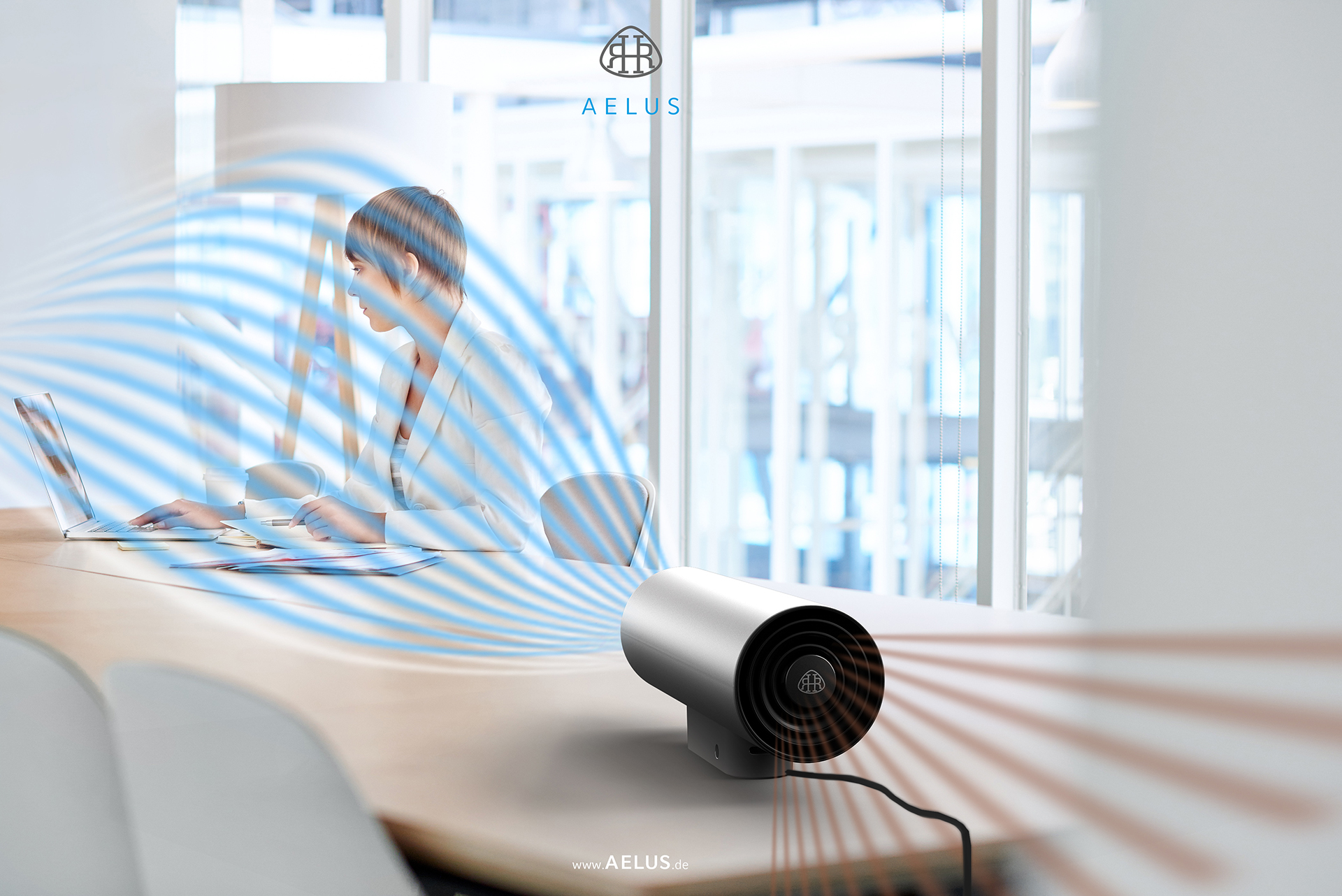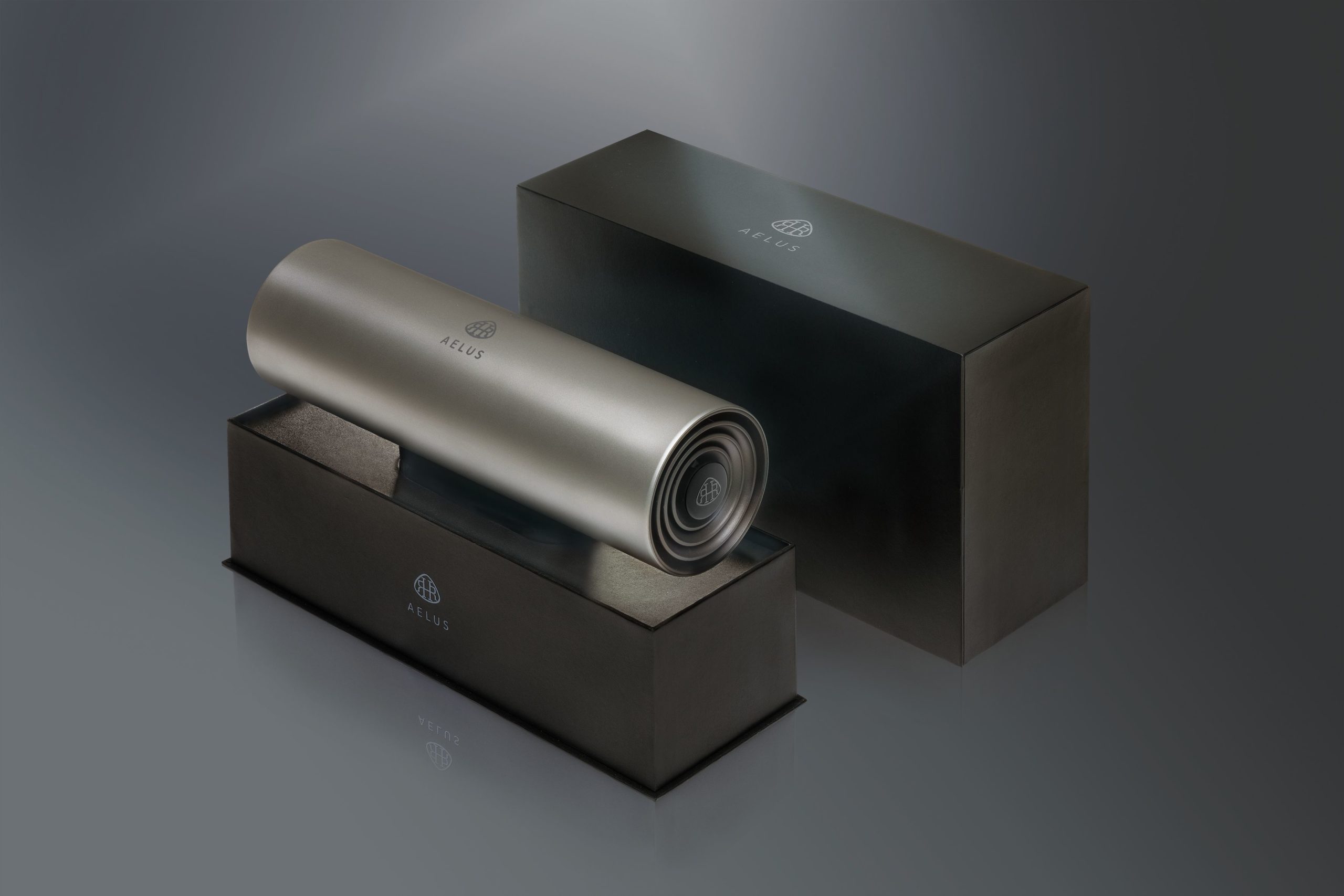 The AELUS filters even the smallest airborne pollutants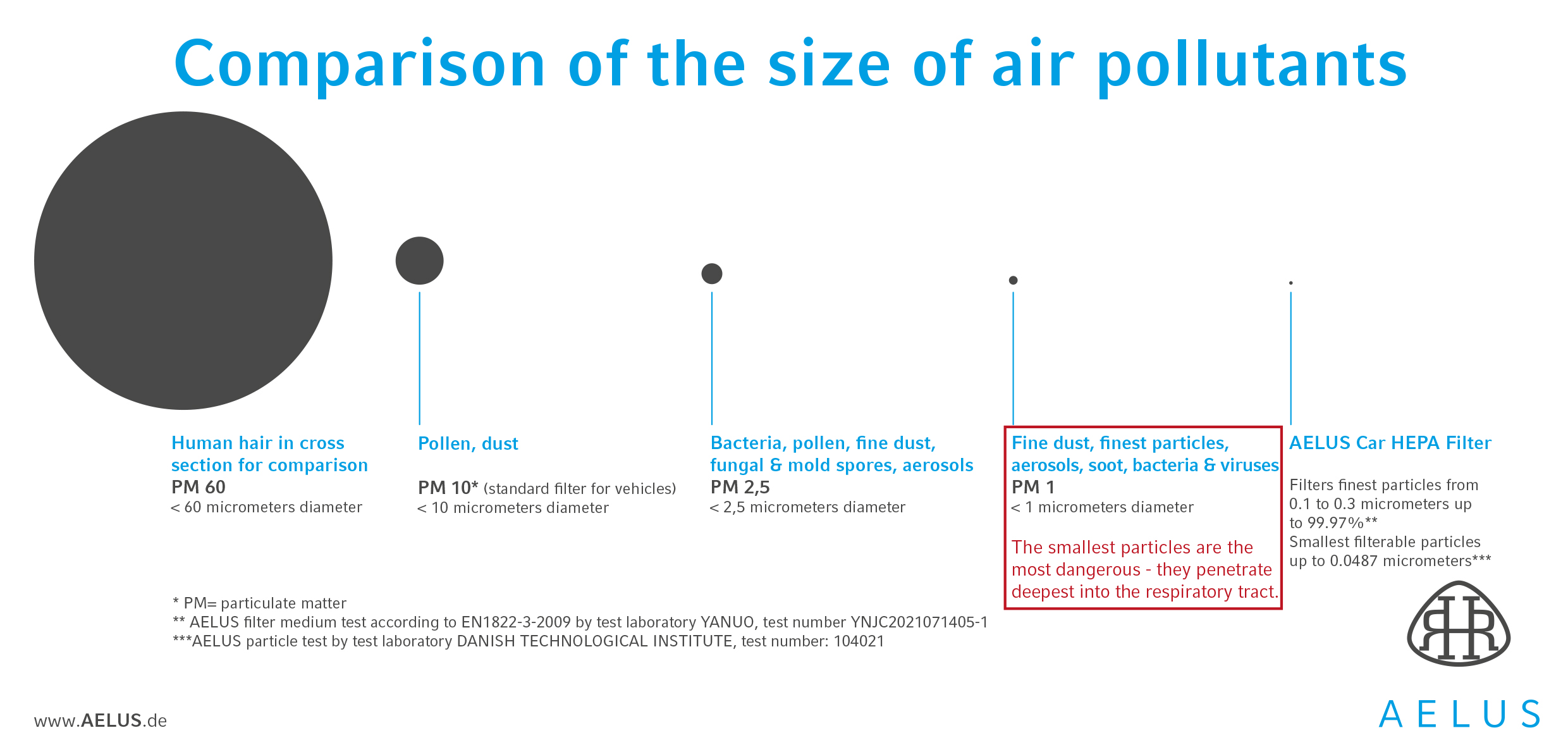 Internationally acclaimed :
The pioneer for
Health in the Automobile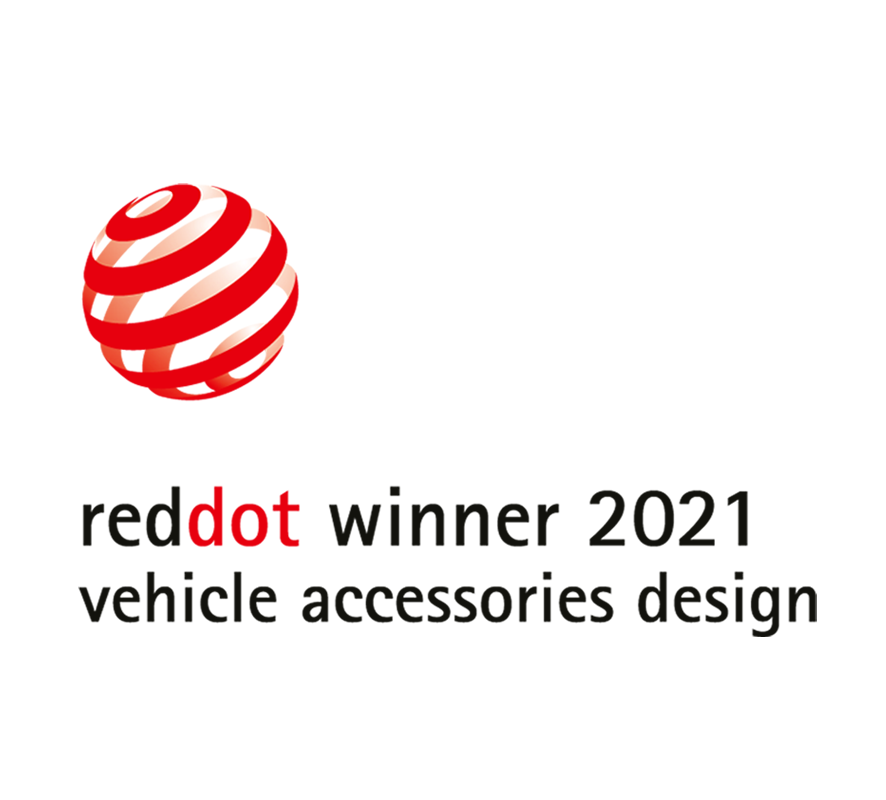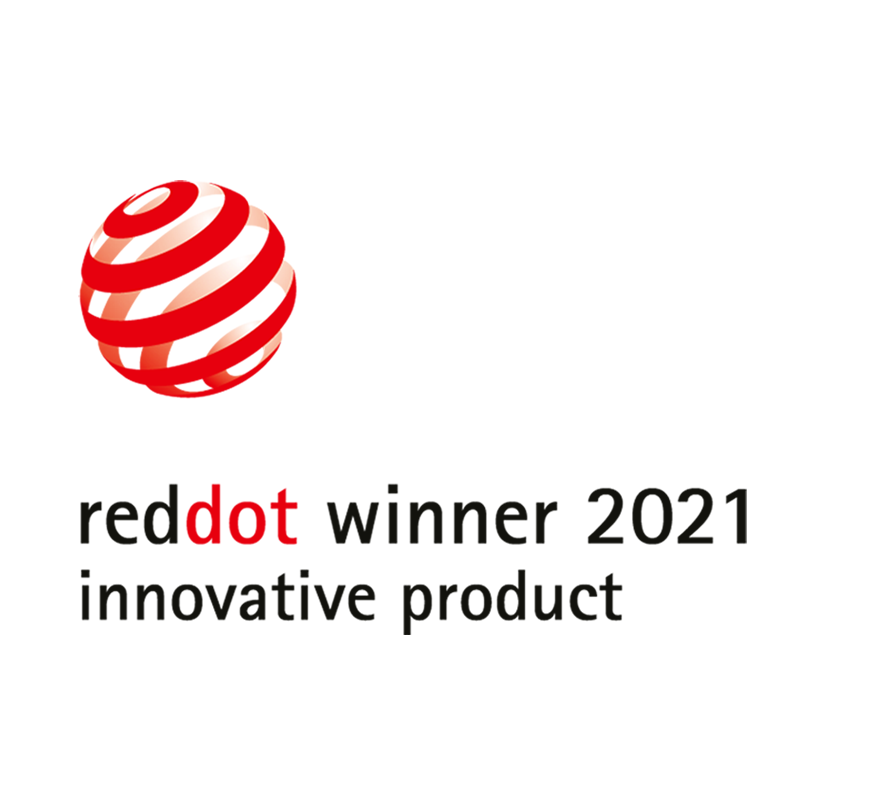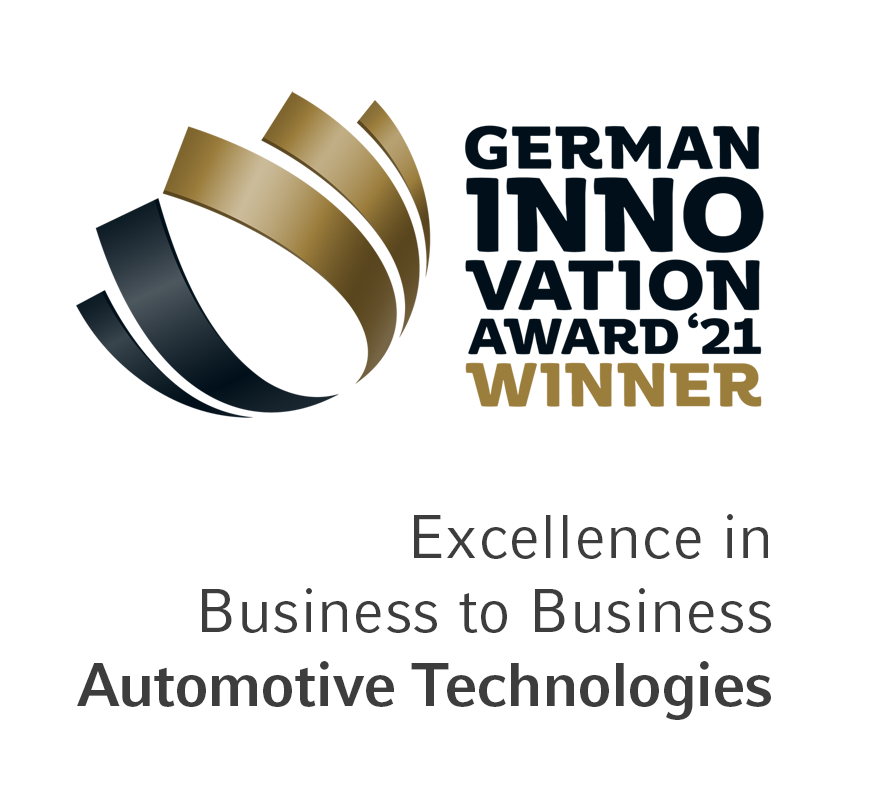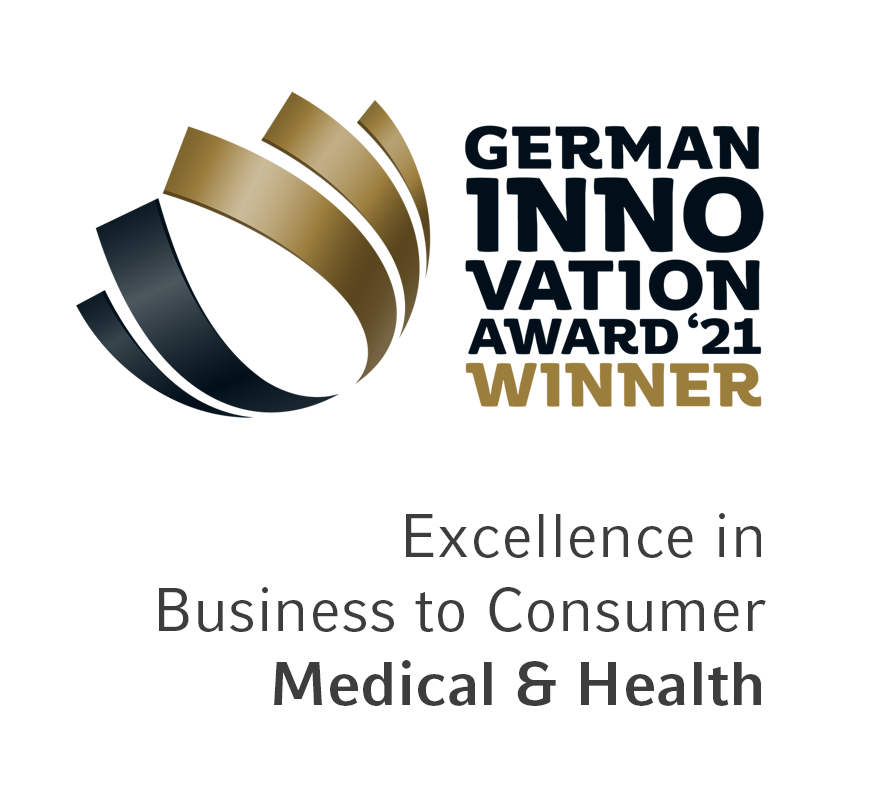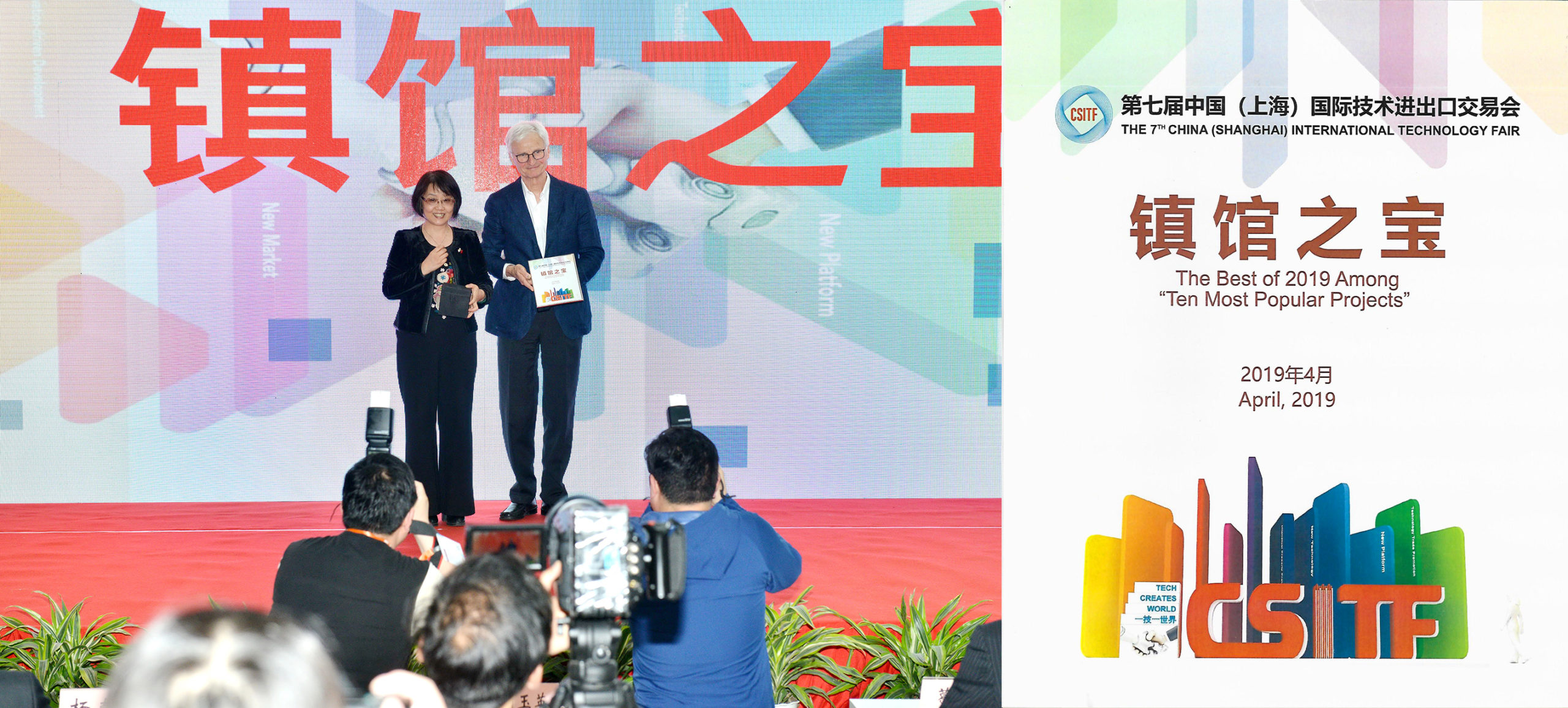 The innovative Rolfhartge Health Package won 1st Place on its world premiere outing at the China Shanghai International Technology Fair (CSITF) in April 2019.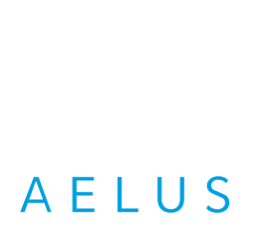 "There is no such thing as one hundred percent security,
therefore we have to do as much as possible to reduce health risks to those who are important to us."
ROLF AND HENDRIK HARTGE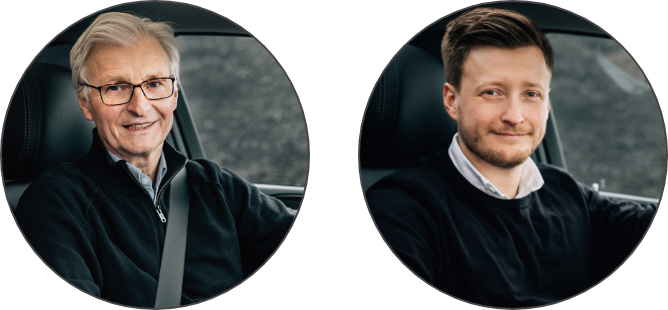 Rolf Hartge has over 40 years of experience in the development and manufacture of innovative luxury automobiles, designed and built to the highest standards. The AELUS system was designed in close collaboration with the Dr. Schneider Unternehmensgruppe, the industry specialists for interior air quality in premium vehicles Patented technologies from the PureVent cleaning concept were also used.
In contrast to simple household appliances, the AELUS was designed according to more stringent standards from the automotive sector.
Optimal efficiency
with minimal weight
Design, size, weight and construction were optimised for portability, user-friendliness and user protection. The low weight of the AELUS unit maximises occupant protection in a collision.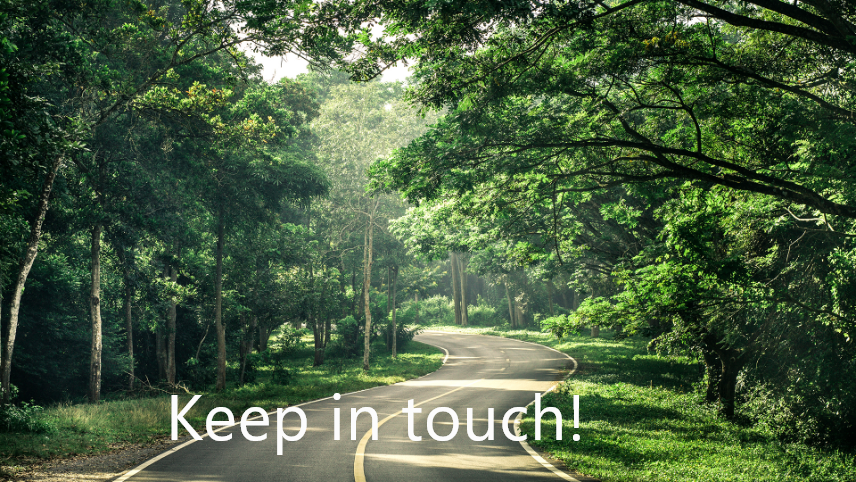 Order the AELUS now at the introductory price:
1. What room size is the AELUS Car suitable for?
The AELUS Car is designed for vehicle cabins of approx. 2.5-3m³, whose room air it circulates 5-6 times per hour. Thus, the interior air of a cabin is cleaned once every 10 minutes. In larger rooms, such as offices or bedrooms, the cleaning process takes longer according to the size of the room. This means, for example, that a smaller room of about 30m³ (12m²) is cleaned in two hours. An immediate cleaning effect is achieved by directing the AELUS in the bedroom or office to the area (Clean Bubble) where you are.
2. Which air pollutants can be filtered from the air?
Primary: aerosols, viruses, bacteria, fungal spores, fine dust and particles down to 0.05µm, Secondary: odors, volatile organic gases (VOCs) e.g. material vapors, formaldehyde.
The HEPA H13 is certified according to ISO standard EN 1822-3:2009 and accordingly filters at least 99.95% of particles between 0.1-0.3µm. This includes smaller particles that tend to clump together, so these can be retained as a result as well. (For comparison: a hair has a diameter of approx. 8µm).
3. Can coronaviruses be filtered out of the air?
Coronaviruses are primarily transmitted via aerosols, which can already be retained in the HEPA H13 filter ("With the aid of high-efficiency filters (HEPA filters), removal of coronaviruses is possible in principle. HEPA filters are designed to retain airborne particles with 99.95% efficiency over a wide size range. The removal capability includes coronaviruses themselves (100-120 nanometers) as well as particles and droplets exhaled through the breath (down to the range of a few micrometers).")*. Viruses are additionally inactivated in the photocatalysis airlock. This was proven by the HygCen laboratory with test viruses (99.99% inactivation).
* Source: Federal Environment Agency, https://www.umweltbundesamt.de/coronaviren-umwelt#kann-das-sars-cov-2-durch-filter-aus-der-luft-entfernt-werden, accessed 07/08/2021)
4. How long does it take to see improvements in air quality?
With conventional particle measuring devices, the air improvement can be detected after only a few minutes after switching on the AELUS.
5. Do you notice the improvement of air quality?
The particular danger lies in the fact that germs such as viruses, bacteria, mold spores and fine dust, as well as other air pollutants, are invisible to humans and usually odorless. Therefore, an improvement in air quality can only be measured. Allergy sufferers, however, report noticeable relief after only a short period of use. Due to the proven improvement in air quality, a positive influence on human health can be assumed.
6. Which power supply is required for the operation of the AELUS?
The AELUS is supplied with the 12V adapter for the on-board socket (12V, 1A) and a 230V power supply (Input: 230V~, Output: 12V, 1A ).
7. How noisy is the AELUS?
According to standardized measurement methods, the volume is measured at a distance of one meter. The volume of the individual stages is: 33~45 dB(A).
8. What are the dimensions of the AELUS? How heavy is it?
The AELUS has the dimensions 297*90*90 mm (H=113mm with stand) and weighs 880g.
9. How is the AELUS mounted in the vehicle?
10. How to operate the AELUS?
The AELUS is operated via the illuminated touch button with child lock according to the operating instructions. https://aelus.de/manual/
11. According to which guidelines / requirements was the AELUS tested?
CE and product safety by TÜV Süd (EN 60335-2-65:2003/A11:2012, EN 60335-1:2012/A2:2019, EN 62233:2008, test number: 6811021009801),
virus inactivation by HygCen (ISO 21702 test number: 2021-0203),
HEPA H13 test according to KITECH (EN 1822-3:2009 test number: C20N230834), as well as YANUO (EN 1822-3:2009 Report ID: YNJC22021071405-1),
further selected OEM automotive requirements of various car manufacturers,
DEKRA passenger accident protection test according to UN ECE-R17 standard test report no.: 202150917.
12. Can it be used outside the vehicle?
The AELUS is designed as a mobile air purifier, as it can be installed and removed in a few simple steps. It can also be used anywhere, while traveling, in the hotel, in the office, and at home thanks to the included power adapter and carrying case.
13. How often must the filter be changed and how does it work?
The AELUS HEPA H13 filter must be replaced after 1200 operating hours at the latest to avoid to prevent damage to the device.
If the filter is not replaced after this time, the warranty will be voided. If there is a high cleaning load, we recommend changing the filter earlier in accordance with the operating instructions.
14. How can you tell that the filter needs to be changed?
If the touch button flashes red 4 times when the device is started, lights up continuously and 3 x 3 beeps sound, the filter change is indicated. After 1,200 operating hours, the AELUS switches off to prevent damage to the device. In case of higher cleaning loads, the filter change must be carried out accordingly earlier.
15. How to dispose of the filter?
The filter is disposed of in household waste according to the instructions.
16. Is the filter washable?
Filter media with a high cleaning efficiency are not washable, similar to FFP2 masks. The fabric of the HEPA H13 filter is designed to retain the fine particles, pollutants and germs in the fibers. The fiber structure is destroyed during washing and loses its cleaning function
17. Where can I get exchange filters and spare parts?
Directly at aelus.de or your dealer.
18. How does the AELUS clean the air?
The AELUS has two cleaning stages:
HEPA H13 filters with a high degree of separation for the finest particles, gases and aerosols. Filters of this class are also used in clean rooms and medical facilities.
Similar to the air conditioning system, germs, bacteria and mold spores can multiply due to the warm and humid climate in the vehicle. The downstream self-cleaning and permanently disinfecting photocatalytic reaction chamber destroys germs immediately before they leave the air. This advantage in terms of hygiene is a significant difference compared to conventional air filters in the demanding environment of vehicles.
19. What distinguishes the AELUS from conventional air purifiers?
The AELUS is developed by automotive experts and optimized for demanding in-vehicle use. This includes high differences in temperature and humidity, vibrations and UV resistance.
The AELUS meets the strict automotive standards and has been certified by German and international testing institutes according to vehicle standards, such as occupant protection (see point 11: According to which guidelines / requirements has the AELUS been tested?). It has already won several prestigious international awards for design and innovation.
The AELUS is mobile and easy and intuitive to operate thanks to optimized high-tech and has an innovative and efficient two-stage cleaning system. The compact design and low weight ensure comfortable handling. According to the technical services DEKRA and TÜV as well as the car manufacturers, the occupant accident safety for an air cleaner mounted on the headrest is only given if the air cleaner does not exceed the weight of 1,000g and has successfully passed the test according to ECE17. The technical services point out that smaller air cleaners carried in cupholders can become a dangerous projectile in rear-end collisions. Due to the strong deceleration of a rear-end collision, a cupholder air cleaner with 600g own weight can develop an impact force of more than 50kg, which can lead to most serious injuries (see also under point 28: Why do I need passenger accident protection?).
20. Is ozone generated during operation of the AELUS?
No ozone is generated during operation of the AELUS (tested and proven by TÜV Süd).
21. Can UV-C light escape from the AELUS?
No, this is excluded by design (tested and proven by TÜV Süd).
22. What is the scope of delivery of the AELUS?
Air purifier AELUS Car, including HEPA H13 filter, 1 connection cable with 12V plug (3m) to remain in the vehicle, 1 connection cable with AELUS power supply (2,5m) for mobile use, locking strap for mounting on the headrest, locking strap extra long for mounting on the seat, belt lock, transport bag for storage, operating instructions, 2 cable clips.
23. Is the AELUS approved for vehicles?
The AELUS is approved for all vehicles where operation is possible according to the operating instructions.
24. How do you know that the promised cleaning service will be provided?
To ensure efficient cleaning performance, air filters and cleaning technology have been tested and confirmed by independent testing laboratories such as KITECH (EN 1822-3:2009 Test ID: C20N230834), YANUO (EN 1822-3:2009 Report ID: YNJC22021071405-1), and HygCen (ISO 21702 Test ID 2021-0203).
25. How to position the AELUS to achieve the best possible performance?
House: see point 1: For which room size is the AELUS Car suitable?
Vehicle: On one of the two headrests of the front seats, alternatively behind the headrests of the rear row of passengers (see operating instructions).
26. Does the AELUS require maintenance?
Filter change as described in point 13, we also recommend cleaning the outer housing regularly. We recommend treatment with Surface+ to improve the long-term hygiene of the surface.
27. Is there a battery?
The AELUS has no battery, but comes with a 12V plug and a power supply with extra long cables. Therefore, it can be used anywhere, while traveling, in a hotel, in the office, and at home.
Currently available rechargeable batteries that provide sufficient operating time are inconvenient due to their heavy weight. Moreover, since the air purifier is only useful indoors, battery operation brings only a limited advantage.
28. Why do I need passenger accident protection?
Air purifiers that are carried e.g. in the cup holders are poorly secured or not secured at all can become a dangerous projectile in rear-end collisions. Due to the strong deceleration of a rear-end collision, an air cleaner with a net weight of 600g, for example, can develop an impact force of more than 50 kg, which can lead to serious injuries.*
The same applies to devices that have an excessive and unacceptable dead weight of more than 1,000 g.
Due to the increased risk of injury from unsecured and unapproved air purifiers, injury-related claims for damages could be filed in the event of accidents.
Particularly in the case of professional use (cab, rental car, Uber, etc.), it is essential to pay attention to passenger accident protection!
* Source: https://www.fuehrerscheine.de/verkehrsrecht/ladungssicherung-pkw/#beispiele-toedliche-geschosse-im-auto, accessed 08/02/2021, taken from: https://www.lasiportal.de/wp-content/uploads/2016/01/Fleyer-Alles-sichern.pdf, p.2, accessed 02.08.2021
1. Why do you need an air filter?
Air pollution is one of the biggest threats to health. "Worldwide, the World Health Organization (WHO) estimates that more than 3 million premature deaths are caused annually by outdoor air pollution."*. We are talking about fine dust, allergens such as pollen, dust, or mites, germs such as viruses, bacteria, and mold spores. Vehicle occupants in particular are highly contaminated by mold spores from air-conditioning systems, a hazard that has received little attention to date.
Of course, the goal is to basically create clean air for people to breathe. As far as viruses are concerned, it has been proven that a reduced viral load leads to a lower risk of infection.
* Source: RKI, https://www.rki.de/DE/Content/Kommissionen/UmweltKommission/Stellungnahmen_Berichte/Downloads/stellungnahme_Luftqualitaetsregulierung.pdf?__blob=publicationFile, retrieved on 09.07.2021.
2. Is the air in Europe so bad that you need an air filter?
Air pollution is the greatest environmental health risk in Europe, according to the European Environment Agency (EEA). According to the EEA, in 2018, around 63,100 premature deaths and correspondingly 710,900 years of life lost in Germany alone were attributed to the population's exposure to particulate matter in the PM2.5 category (= particles that are at least 2.5 micrometers in size).
Source: https://www.eea.europa.eu/themes/air retrieved on 03.08.2021.
3. How is particulate matter measured and what are the recommended particulate matter limits?
4. Will the air improve due to the increasing number of electric vehicles?
Unfortunately, this is not the case, as the spread of particulate matter will increase. Electric vehicles are very heavy, have high torque and narrow tires. All in all, this causes increased tire wear and thus an increase in particulate matter, the greatest burden on the air we breathe. According to a recent OECD study, the share of so-called non-exhaust emissions will increase by more than 53% between 2020 and 2030.*
* Source: OECD recommends regulation: Electric vehicles hardly better than combustion engines in terms of particulate matter | taken from automotive magazine "Automobilwoche" from 03.08.2021.
5. Who is most affected by bad air?
Basically, we all suffer from bad air (see point 29). Particularly affected are babies, allergy sufferers, asthmatics, generally ill and elderly people with weak immune systems.
Explanation of the Concept
1. What is the AELUS reaction chamber?
HEPA H13 and UV-C LED alone do not guarantee efficient air purification. The specific filter area and the air flow rate are decisive. In contrast to UV-C mercury tubes, which are banned in automobiles, UV-C LED lamps have only a very slight disinfection effect. Therefore, in the AELUS, a patented photocatalytic reaction chamber consisting of UV-C + UV-A LEDs in combination with titanium dioxide coated filter fleeces ensures permanent decomposition of organic materials such as viruses and germs. Volatile organic compounds (VOCs) and nitrogen oxides are also decomposed by photocatalysis. Only the interaction of these two components can bring about an efficient disinfection effect.
2. What is the meaning of HEPA H13?
HEPA filters are so-called High Efficient Particulate Air filters, which are categorized into different classes depending on their efficiency. A HEPA H13 filter has a local collection efficiency of at least 99.75 % for particles of size 0.1 to 0.3µm.
3. What is meant by 1µm / micron?
1µm=1 micron/micrometer=1/1000 millimeter (A human hair has a diameter of approx. 8µm).
4. What is meant by air flow rate?
Air flow rate is the rate at which the air of a room is circulated in one hour. The German Federal Environmental Agency recommends a 5-6 times circulation rate for air purification of a room to ensure effective reduction of virus-laden aerosols.
5. What is the specific filter area?
A specific filter area is the total effective surface area of the components of a filter medium.
Register now and stay up to date –
with the Rolfhartge newsletter:
*1 KITECH test institute confirms the cleaning performance of the HEPA filter (EN 1822-3:2009 test ID: C20N230834), as does YANUO (EN 1822-3:2009 report ID: YNJC22021071405-1)
*2 assumed an average vehicle cabin and a CADR value of 18.15m³/h
*3 verified by accredited test laboratory Hygcen (ISO 21702 test number: 2021 0203)
*4 according to the Federal Environment Agency, mobile air cleaners are a supportive measure to reduce aerosols in indoor air. They are a useful addition to regular ventilation and the otherwise usual hygiene rules.
*5 Dekra-tested occupant accident protection (ECE R17, test report no.: 202150917).
*6 TÜV tested safety (EN 60335-2-65:2003/A11:2012, EN 60335-1:2012/A2:2019, EN 62233:2008, test number: 6811021009801)